Minor Jones and his wife moved into the home place in 1903 and rented the original 160 acres until 1934 when they we able to purchase the land. Minor's son, James Dale, took over the farm upon his return from the war in 1945. James's son, Patrick, was the youngest of 5 children and took a special interest in Jersey cows and dairy farming. His father helped him to grow and modernize the dairy portion of the farm, leading to today's Jersey dairy farm. Patrick married his wife Nancy in 1977, and together they purchased the farm in 1982 to become the third-generation owners. Patrick and Nancy raised eight children on the farm while they continued to grow and develop it to the current milking herd of 1,300 cows and a land base of 1,200 acres.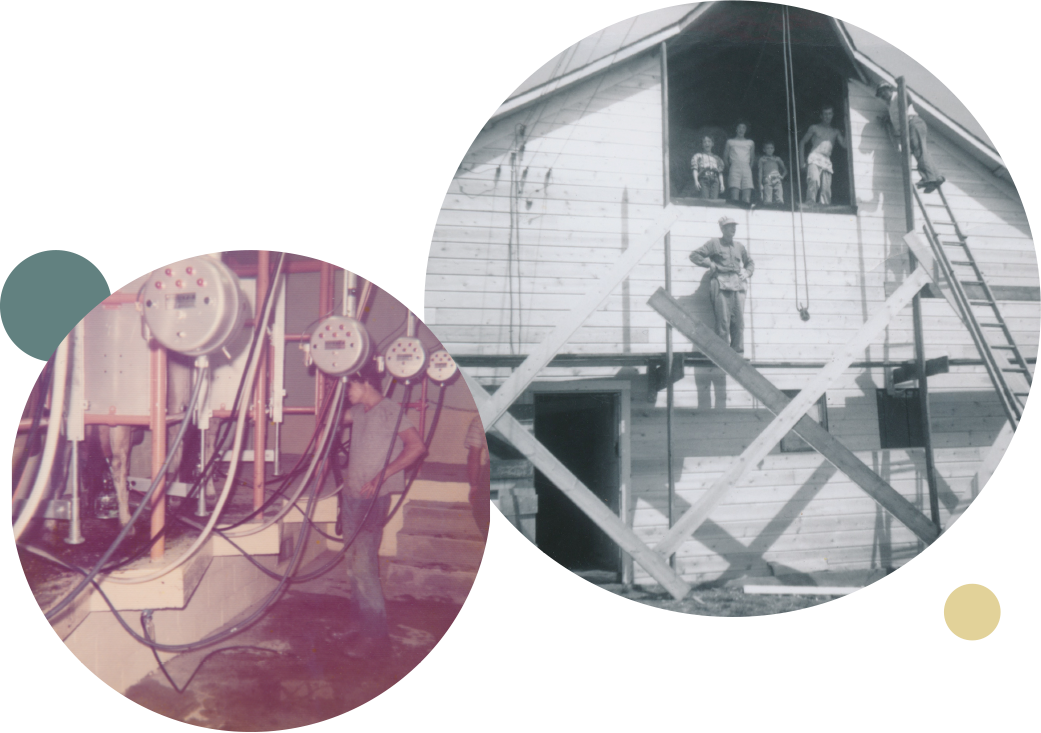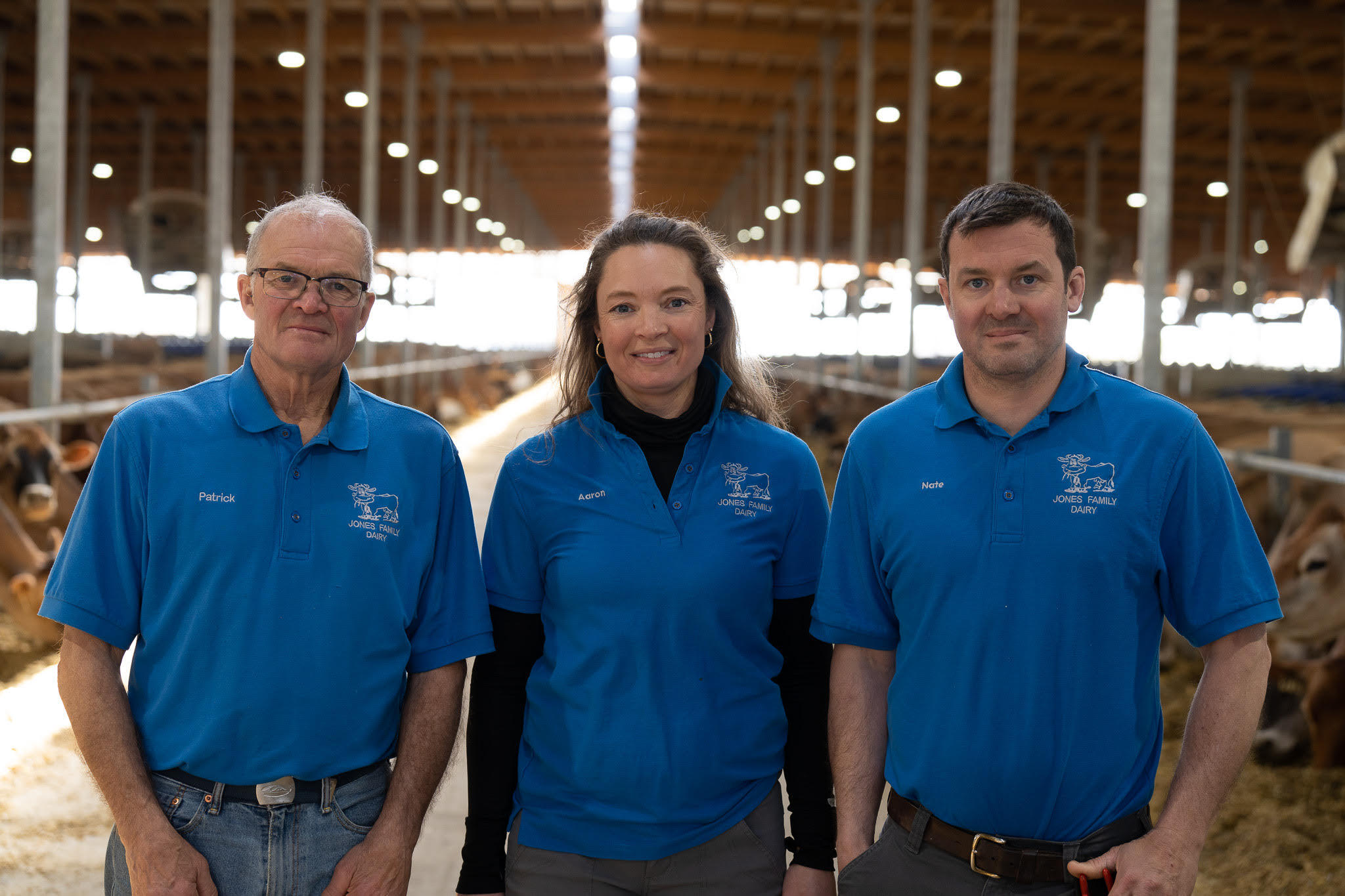 Two of Patrick and Nancy's children, Aaron and Nathan, are involved full-time in the management of the dairy, and each has two children who enjoy being at the farm.
Patrick and Nancy's other 6 children have stayed involved in the farm when time allows. The home place is often bustling with some or all of their 13 grandchildren, and the farm serves as the hub for family gatherings.